Camenae
In Roman mythology, the Camenae (also Casmenae, Camoenae) were originally goddesses of childbirth, wells and fountains, and also prophetic deities.
In ancient times might have been two aspects of Carmenta rather than separate figures; in later times, however, they are distinct beings believed to protect women in labour.
Carmenta or Carmentis was the chief among the nymphs. The spring and grove outside the Porta Capena was dedicated to Egeria. On her festival day, the Carmentalia, which fell on January the 11 and 15, Vestal Virgins drew water from that spring for the rites.
The Camenae were later identified with the Greek Muses; in his translation of Homer's Odyssey, Livius Andronicus rendered the Greek word Mousa as Camena.
Roman divinities whose name is connected with carmen (an oracle or prophecy), whence we also find the forms Casmenae, Carmenae, and Carmentis. The Camenae were accordingly prophetic nymphs, and they belonged to the religion of ancient Italy, although later traditions represent them as having been introduced into Italy from Arcadia.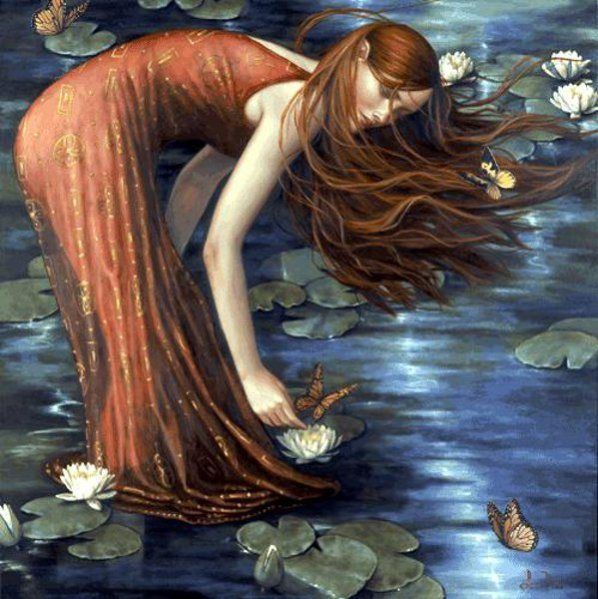 Undine
Undines (Latin: Unda—a wave), also called ondines, are elementals, enumerated as the water elementals in works of alchemy by Paracelsus. They also appear in European folklore as fairy-like creatures; the name may be used interchangeably with those of other water spirits. Undines are said to be able to gain a soul by marrying a man and bearing his child. The German folktale of Ondine, a water nymph who curses her unfaithful husband to cease breathing if he should ever fall asleep again, is the basis for "Ondine's Curse," the historical term for congenital central hypoventilation syndrome, in which the afflicted lose autonomic control over breathing, placing them at greatest risk when they are asleep.
According to a theory advanced by Paracelsus, an Undine is a water nymph or water spirit, the elemental of water. They are usually found in forest pools and waterfalls. They have beautiful voices, which are sometimes heard over the sound of water. According to some legends, Undines cannot get a soul unless they marry a man and bear him a child. This aspect has led them to be a popular motif in romantic and tragic literature.
In 18th-century Scotland, Undines were also referred to as the wraiths of water. Even then, they were not feared as other wraiths such as the kelpie.
Ondine eventually falls iIn a German tale known as Sleep of Ondine, Ondine is a water nymph. She was very beautiful and, like all nymphs, immortal. However, should she fall in love with a mortal man n love with a handsome knight, Sir Lawrence, and they are married. When they exchange vows, Lawrence vows to forever love and be faithful to her. A year after their marriage, Ondine gives birth to his child. From that moment on she begins to age. As Ondine's physical attractiveness diminishes, Lawrence loses interest in his wife.
One afternoon, Ondine is walking near the stables when she hears the familiar snoring of her husband. When she enters the stable, she sees Lawrence lying in the arms of another woman. Ondine points her finger at him, which he feels as if kicked, waking him up with surprise. Ondine curses him, stating, "You swore faithfulness to me with every waking breath, and I accepted your oath. So be it. As long as you are awake, you shall have your breath, but should you ever fall asleep, then that breath will be taken from you and you will die!"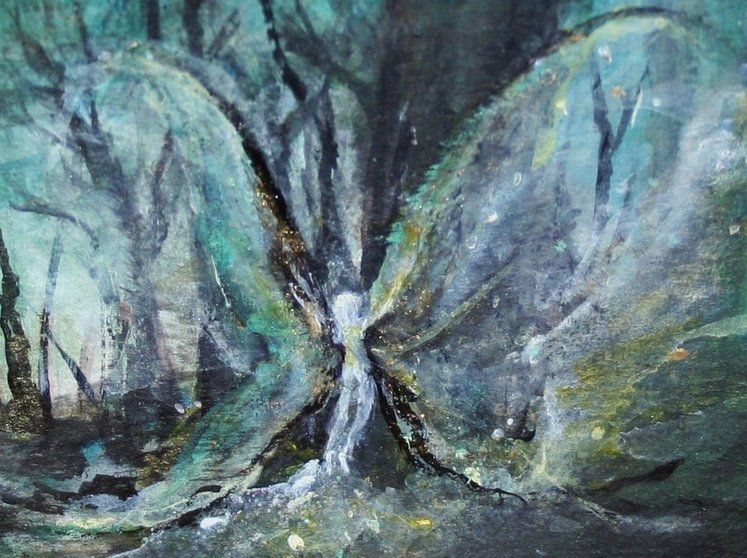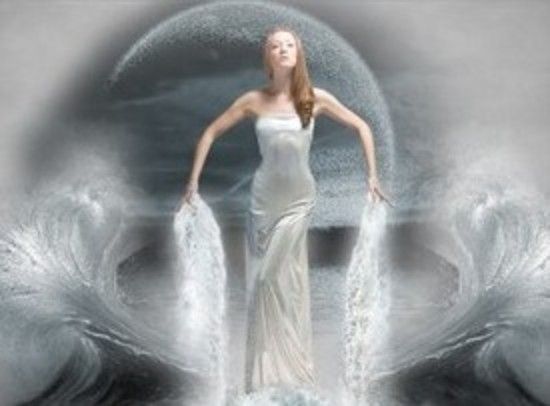 Sources: http://en.wikipedia.org/wiki/Camenae
www.mythindex.com/roman-mythology/C/Camenae.html
http://en.wikipedia.org/wiki/Undine_(alchemy)