The first garden was laid down in 1750 by the 1st Duke of Northumberland, who employed Capability Brown, the celebrated gardener, to landscape the parkland adjoining Alnwick Castle.
The 3rd Duke was a plant collector, and led a century of development at Alnwick - he brought seeds from over the world, and pineapples were raised in hothouses. In the middle of the 19th century, the 4th Duke created an Italianate garden featuring a large conservatory, and at the end of the century, the gardens were at their grandest, with yew topiary, avenues of limes and acres of flowers.
During World War II's Dig For Victory campaign, the garden was turned over and provided food, and soon afterwards the austerity of the 20th century saw the garden fall into disrepair. It was closed as a working garden in 1950.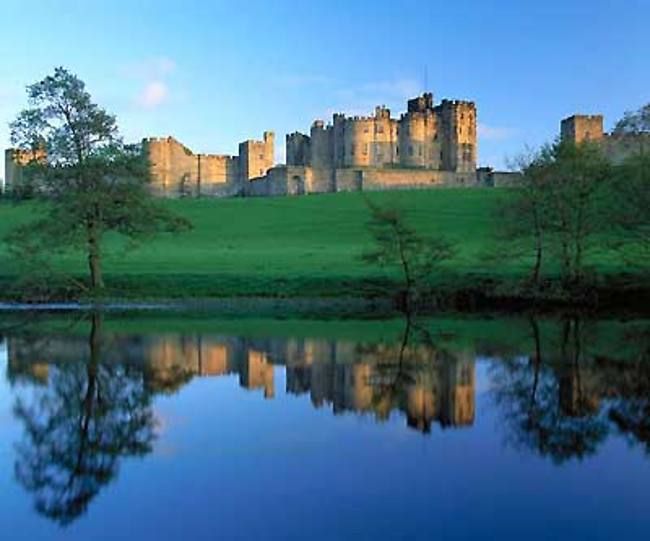 Alnwick Castle - Northumberland



The cascade fountain
The plants that grow in the Alnwick Poison Garden could be used to make an array of illegal narcotics. There are poppies, which are used to make opium. There is Atropa belladonna, also known as deadly nightshade, which is famous for its use as a poison. Belladonna is also a hallucinogenic. Cocoa also grows in the Poison Garden. Cocoa sounds like a lovely plant, but it is actually used to make cocaine. Strychnos nux-vomica is another deadly plant, which is used to make strychnine. Also included are hemlock, cannabis and more.
The Treehouse
The enormous and beautifully crafted Treehouse is built from sustainably sourced Canadian cedar, Scandinavian redwood and English and Scots pine. It sits high in the treetops in a copse of mature lime trees and looks as if it's been there forever.