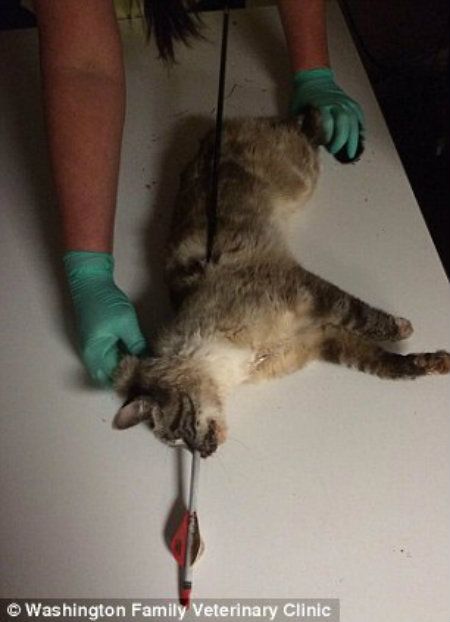 If cats really have nine lives, a feral feline aptly nicknamed Quiver has definitely used up one of them.
The unfortunate tabby was discovered shot with an arrow through the face and body in southern Utah Wednesday.
A volunteer with the nonprofit organization One More Chance C.A.T.S. spotted the seriously wounded animal hiding under a bush along a walking trail in Nisson Park.
Read more:
http://inovemondi.forumfree.it/?t=68186983