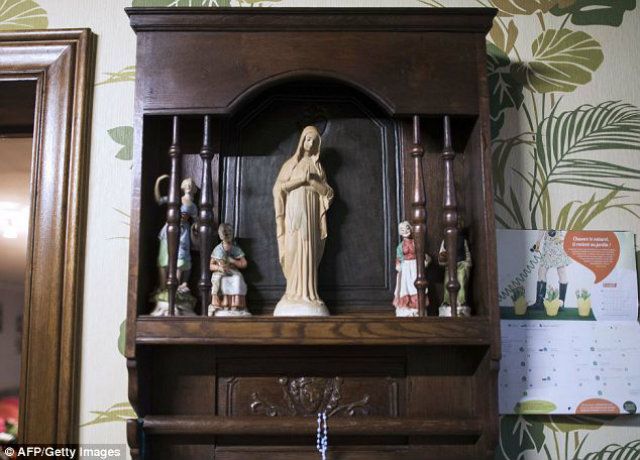 Police in the normally sleepy town of Jalhay have been forced into posting guards around a pavilion after 500 people paid a visit in just one day.
A mysterious gloving Virgin Mary statue attracting hundreds of tourists to a tiny Belgian town.
Witnesses claim the small statue glows at night time and the sheer volume of visitors has forced police to act.
As many as 500 people flocked to the pavilion where the Virgin is housed, leaving law enforcement to post guards outside.
Read more:
http://inovemondi.forumfree.it/?t=68383642